Glowing Face Challenge: Let's talk about today's remedy, I can not say anything about fairness but your skin will become very clear, I promise you that.
Let's talk about what needs to be done for a shine like silver I mean whatever. In today's blog, I will be sharing a remedy about how you can uplift your complexion.
Whenever I talk about uplifting the complexion I mean that you can make your skin best of the best.
You will not become fair. You can brighten your skin, lighten it, but can not whiten it. Imagine your face to be white. That's nonsense. So please do not fall prey to all of these. Let the whiteness be only for your white shirt. Do not aim it for the face or your body.
7 Days Glowing Face Challenge
If your aim is wrong, you tend to walk on the wrong path, and sometimes the damage on your skin is completely irreversible. So that is why I am warning you not to commit any mistake as such. Do not have any aim like that. So what should be the aim?
Your aim should be to have clear the skin. If your canvas is clean then you can do the makeup. You can leave the face as it is. You are going to shine. And also I am talking about outer shine. Actual shine comes within your mindset and your inner potential. You will have a beautiful result.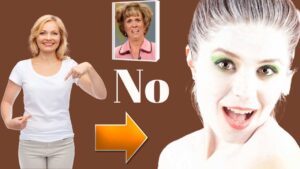 That is why practice self-love. Love yourself which includes your color also, so love your color as well. To achieve the best texture, you have to follow three steps regularly for 7 days. Believe me, on following this for 7 days you will see that magic has happened. And you will continue this further also.
Because this is adding a glow to the face. It is making your skin the best of its version. And also it is completely cleaning your canvas.
What are the steps to get a glowing skin?

Step number 1:
Step number 1 for glowing skin is to wipe off your face completely with rose water. Why rose water? Rosewater is distilled water. For those who have hard water at their place, their skin gets darkened due to hard water. Rosewater is distilled water which neutralizes that hardening a bit.
So that whatever is your next application, penetrates deep inside in your skin and fixes that out. Take rose water on a cotton pad and wipe off your face with it. So that there is no oil or dirt on your skin And whatever you apply next, penetrates deep inside the skin.
Step number 2:
For step number 2, you have to prepare a mask for yourself. For which you will need licorice powder. If you are having a bad throat, have licorice and your voice works absolutely fine It's a very good friend of every teacher, all the teachers might be aware of this Licorice or licorice powder is amazing for your throat.
But the same licorice powder can do the magic for your skin which you might have never thought of. It is very helpful in fixing your open pores or any kind of pigmentation on your skin. Let me tell you a magical thing. If you have dry skin, oily skin, combination skin, or sensitive skin, then also you can use licorice powder.
It is that gentle on your face. It's a kind of panacea as it reminds your skin of its originality. What you are doing but what you should be kind of stuff. This gives you amazing results. Provided you use it thoughtfully. You will need wild turmeric.
You should aware of the potency of wild turmeric. This can not be eaten as it tastes bitter. It's a variety of turmeric. And this is for the beautification of the skin. Wild turmeric is the potential of getting rid of any kind of inflammation or infection on your skin. Just apply it and it's done.
Face Mask
For the face mask, You have to prepare it for 7 days, So take two big spoons full of licorice powder and a big spoon full of wild turmeric. Mix everything properly. After blending the mixture, there will be no texture of turmeric into it. It will blend properly.
Now how to use this? This is your second step itself. Take this mixture of licorice powder and wild turmeric in your hands. You are going to use this daily so take it in your hands. Add 4-5 drops of lemon juice to it. Lemon juice is not good for the skin.
Is bleach good for your skin that you use for your skin or de-tan for that matter? Both things are very bad for your skin Believe me, lemon juice in diluted form works wonders for your skin. If someone's skin is sensitive then I would not suggest you use it at all.
Sensitive skin is one of the most stupid skin. It reacts to anything. So they have to be a bit alert. If you are doubtful then take a patch test.
Because your doubt will make happen something or the other So take a patch test, be confirmed, and then use it for yourself. So after adding lemon juice, a paste will be formed. What is a small paste?
I mean a paste will be formed. Add aloe vera gel to it. If you have plant-based aloe vera gel then very good. Otherwise, you can use the market-based also. Mix it Well Done?
After it blends completely, you are good to go. You have wiped off your face with rose water just now. Apply it on your skin and let it be. Do not forget your neck. Apply it and then let it be. Keep it on your face for 10-20 minutes.
After that dab, your face with your damp hands, don't remove it as it is because it is very stiff. So damp your face, loosen it and then wash it off. When it will be completely cleaned off from your face, nothing will happen. If your skin is already clean then you will not see any evident change immediately.
But if there is tan on your skin, dryness due to winters or it's dull because of cold cream. Then you will notice a visible change in the first application itself. Not otherwise, so please do not keep your expectations too high. But magic will happen after 5 days, I promise you that. You will have amazing results.
Step number 3:
Pat dry your face after you wash it off and after that, I told you that anyone with any skin type can use this. But the ones with dry skin type will notice more stiffness. So what needs to be done? Every skin type will moisturize their face after removing the mask. Anyways you will have to do that as it's winter.
Which moisturizer is to be used? If you are comfortable then you can use aloe vera gel, priority. Otherwise, you can use saffron cream or any other cream for that matter. The skin feels very good because of the saffron cream.
So the second priority is any of the creams. If you don't have the cream and nor the aloe vera gel suits you. Then you can apply the moisturizer that you already have. Let it absorb in the skin for 5 minutes. After that, your skin is good to go, do whatever you want.
You can apply sunscreen or anything else that you want.
So the third step is moisturizing the skin. After that, you are going to be amazed obviously. Your skin will be very good.
These three steps first are rose water, second is a mask and third is moisturizing.
If you follow these three steps for 7 days then it is definite to see the visible results. You have a glowing skin. Then you can make out how much time you want to use it.
You can also eat these fruits for glowing skin:
Orange (53.2 mg Vitamin C)
Lemon (53 mg Vitamin C)
Kiwi (92.7 mg Vitamin C)
Papaya (235 mg Vitamin C)
Pineapple (47.8 mg Vitamin C)
Answering a few questions around the remedy:
Should we follow this remedy every day for glowing skin?
Yes, you have to follow this remedy for 7 days regularly. If you are not comfortable with lemon then you can use tomato juice instead.
Both are mild acids and can give amazing results to your skin. If your skin is extremely dry then lemon and tomato can be more drying. Then you can use sweet almond oil. You can add sweet almond oil to this powder and apply it.
Don't wait for it to dry as the day will pass but it will not dry. Let it be for 10-20 minutes and wash your face using lukewarm water. After some time wash your face normally as well. Because your face might appear a bit darker and you would say what's happening.
It's looking darker with the remedy. It is not because of the remedy but because of the oil. So wash it off and again moisturize your face good.
Can we use it for children?
Absolutely no. You can mix licorice powder and wild turmeric with rose water or normal water and then use it for your child. But do not use the lemon at all.
As your child's body is still developing, so do not disturb their pH. So do not use lemon or tomato for their skin. Do you get that? Else you can use anything, no problem. You can use very mild cucumber juice. That can be used but has no acidic component.
Nothing that I can point but as we are using lemon so sensitive skin people be away from this. And those who are doubtful, take a patch test first So that is the only thing which can happen possibly. But there are no evident side effects
Not at all but your skin will be the best of its version. It will become clean, your canvas will become beautiful and you will love yourself promise you that. So I hope you understood the application properly. How it is to be done? When it is to be done? What needs to be done? Who can follow this? and who can not?
Do not forget to share your beautiful results over here with us. Do not forget to like and share the blog. Take good care of yourself, be happy, and stay safe.
Frequently Asked Questions
How can I make my face glow?
Get proper sleep
Avoid sugar
Clean your face every morning and every night
Drink enough water
Vitamin C also helps you
Which food can glow skin?
Water
Carrot
Almonds
Coffee
Which vitamin is best for glowing skin?
All vitamins are good for glowing skin but vitamin D works wonders on your skin. Vitamin d is also known as a beauty vitamin. Vitamin C is also important for skin glow.
Is honey good for your skin?
Yes, honey is very good for your skin, it removes bad bacteria from your skin and gives a natural shine to your skin.
What food is bad for skin?
Junk food
Too much sugary food
Too much salty food
Refined food
Can water clear up acne?
Yes, water can remove your acne and give a beautiful glow to your skin. If you drink enough water every day then you will get amazing results.