Weight loss with socks: I will tell you that you can lose fat with socks' help. We will know how to do that in this blog. Let's start. When we go to sleep, the normal body temperature comes to 2 degrees low.
If temperature decreases of the core area we will get better and we will sleep fast. If the temperature doesn't decrease, we may feel sleepy, but we can't sleep being relaxed. If it happens to you daily, anyhow you are not sleeping well, you may face diseases like diabetes, thyroid, and many more. It is said that, eat food 2 to 2.5 hours before you go to sleep.
Because, blood circulation in our stomachs, will be better when we eat. Because for digesting the food blood circulation gets better. So, go to sleep after 2 to 2.5 hours. Blood circulation will be normal after 2- 2.5 hours after digestion. Then, core area temperature will decrease, the faster the temperature decreases, the sooner we will get sound sleep.
How do socks help?
Our feet remain cold in winter, if we sleep with cold feet, the brain gets a signal that the body is cold. For this signal, the veins which distribute the blood all over the body, start to be narrow and the core area temperature can't be less. Because blood circulation occurs more in this area. Blood can't flow in the whole body being the veins narrow.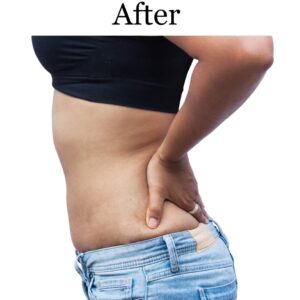 Less blood flows in the whole body, if core area temperature is more, you won't be sleeping well. Put on socks when you go to sleep, your feet will be warm and thus brain will get a signal that your body is warm enough, feet being warm, the blood circulation of the whole body will be wide.
Will be a little wider than normal veins. Blood circulation will be better in the core area as that has been digesting the food for 2 hours. So, the blood will be flowing the whole body as veins have opened. Blood will spread easily.
The brain will feel that the body is normal and relaxed, and the body should sleep. When the body gets such signal of everything okay, good blood circulation, core area temperature has been low, metabolism has been slow, you will sleep fast. You will sleep longer for a minimum of 6 – 7 hours and will sleep deeply.
If we get sound sleep, the body function relaxes, the more you relax while sleeping, the more stamina you will get and the function will be proper. Metabolism will be high, if it becomes slow due to improper sleep, our body starts gaining fat. If you sleep being relaxed, your metabolism will be high.
If you eat anything wrong, the body won't gain fat rather will digest. The body will use that in important work. You can save your body from gaining extra fat by putting on socks and you can sleep better. You can be saved from many diseases. Isn't it great?
You can lose fat by sleeping with socks and can be saved from many diseases. So, correct your opinion on socks and you should sleep putting on socks in winter.
So, how did you like this blog? I hope that this blog has proved beneficial for you. If you like this blog, don't forget to like and share it.
If you are troubled by your obesity or have any disease like a kidney stone, thyroid, cervical, etc. To avoid these problems, you can also read the rest of my blogs on my website and if you want detailed information then you can check  this video.